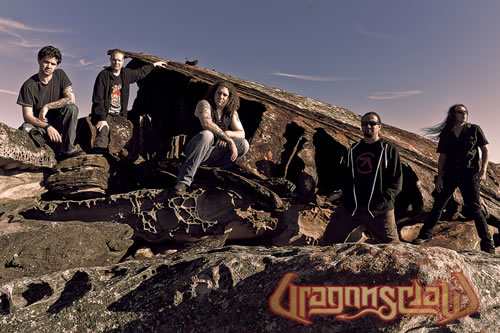 NEW ALBUM "JUDGEMENT DAY" TO BE RELEASED MAY 2013 ... NEW SINGLE 'WATCHING MY EVERY MOVE' (Featuring guest vocals by David Reece - ex-Accept) HITS APRIL 5TH!
Forged in the established traditions of heavy metal. DRAGONSCLAW boast a sonic alloy of aggressive yet catchy song writing, soaring vocals powerful melodies and blazing guitar solos combined with symphonic orchestration and imaginative lyrics. DRAGONSCLAW are a celebration of what legions of metal fans love about traditional metal
DRAGONSCLAW was conceptualised in 2007 by guitarist, Ben Thomas and inspired by the epic compositions and raw technicality of bands such as Symphony X, Adagio and Kamelot. DRAGONSCLAW remained an idea until Thomas could find a line up of like-minded metal virtuosos to bring his compositions to life. During this time Ben built up a local reputation as an up and coming six-string shredder, playing guitar with Sydney thrash metal band, Paindivision. Thomas was also featured as a guest guitar soloist on the Empires of Eden albums, 'Reborn In Fire' and 'Songs Of War And Vengeance'.
New Zealand born vocalist, Giles Lavery, joined DRAGONSCLAW in 2010. He brings to DRAGONSCLAW an immense vocal range and a fine ear for catchy choruses and vocal melodies. Giles's influences run deep in the ether of metal and hard rock music, from Iron Maiden, Judas Priest, Savatage, and Dokken to AOR groups such as Survivor, Journey and Foreigner. Lavery fronted New Zealand metal group, Bloodwych, through the late 90s and has recently performed with the Australian Ronnie James Dio Tribute Show. Giles's faithful renditions of Dio classics along with his work with Dragonsclaw has lead to him being invited to sing on several local and international projects... He will perform with U.S. metal legends Warlord on their 2013 European dates including a headline performance at the legendary Keep It True festival, His vocals can also be heard on the track 'Kill Zone' from Warlord's new 'Holy Empire' album.
Keyboardist, Ray Martens, has a long history in Australian rock and heavy metal having played in bands such as Paindivision, Shock Therapy, Scoundrel and Mr Scary. A reformed Mr Scary supported Danger Danger frontman, Ted Poley, on his 2010 Australian Tour. Martens has most recently been playing alongside Giles in the Australian Ronnie James Dio Tribute Show to packed venues and audience acclaim.
The band is rounded out by Ben's brother, Aaron Bryn Thomas, on bass and orchestration. Aaron recently graduated from the Australian Institute of Music, and runs Llewellyn studios where DRAGONSCLAW's debut album 'Prophecy' was tracked.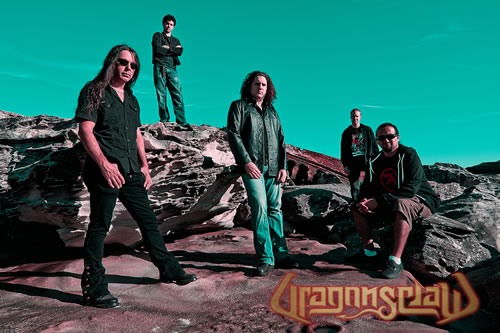 In late 2011, Dragonsclaw released their debut album, "Prophecy", on Arkeyn Steel Records. The record has received unanimous praise from the global metal press; including a 5/5 star review at Metal-Rules.com. The review describes the album as "Imagine the perfect blend of the first two racer X albums and Priest's PAINKILLER, mixed with old 80's Queensryche. Sure to make many top 10 lists of the year." Spirit-of-metal.com gave the album 19/20 and commented "These guys came out of nowhere and dropped a bomb of classic metal that will have you smiling and banging your head from track one until the end." Dragonsclaw released a music video for the "Prophecy" track, "Darkness Within".
In March 2012, Dragonsclaw completed a tour of the East Coast of Australia supporting legendary metal vocalist, Steve Grimmett (Grim Reaper, Onslaught, Lionsheart).
December 2012 saw the band play in support of former Iron Maiden vocalist Blaze Bayley who was undertaking his first tour of Australia with fellow ex-Maiden vocalist PAUL DIANNO.
Dragonsclaw release their second album JUDGEMENT DAY in May 2013 ... The single WATCHING MY EVERY MOVE featuring guest vocals by former Accept vocalist DAVID REECE hits April 5th!
www.facebook.com/DragonsclawOfficial